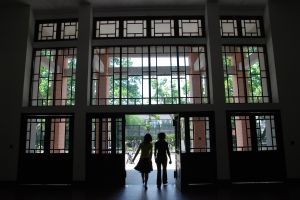 Let Madison Pharmacy care for your child's pharmacy needs while they attend one of Madison's local colleges. Madison Pharmacy can manage your child's prescription needs by either transferring their existing prescription into our pharmacy or we can contact their doctor and request a new prescription for them to use while they are at college. We can also open an in-house charge account for your child if they will be receiving frequent prescriptions. We will then charge the balance to a securely stored credit card and mail a copy of the bill to your home. We deliver free of charge to the Universities and our drivers also carry a credit card scanner on them as an additional method of available payment.
Madison Pharmacy stocks and administers the Meningitis B vaccine, Gardasil, as well as many others that may be required by the university they are attending.
Sign up is easy. Just print out our "college form", fill it out, then mail, fax, or email it to us and your child will ready to fill a prescription with no delays.